Maple Nut Giraffe
is a Common season 1 Scoop.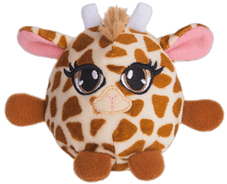 Appearance
Edit
A pale cream-colored giraffe with brown speckles to match it's paws and feet. It has a cream mouth and a pair of horns surrounding its pale brown tuft of hair. It's inner-ear is pink. It has feminine brown eyes.
Personality
Edit
This cuddly scoop of joy would rather enjoy a creamy crunchy delight of over boring green leaves!
Ad blocker interference detected!
Wikia is a free-to-use site that makes money from advertising. We have a modified experience for viewers using ad blockers

Wikia is not accessible if you've made further modifications. Remove the custom ad blocker rule(s) and the page will load as expected.