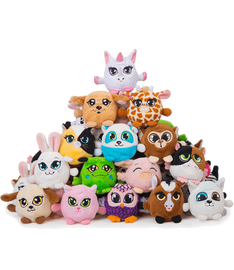 Silly Scoops
come in a variety of scoopable, cuddly characters. On this page you can locate each Silly Scoop by Series and rarity.
Please be sure to add them in their apropriate spots!
Silly Scoops are round, fluffy animals based on ice cream. Each has their own personality and appearance.
Make sure to scoop them all up!
Ultra Rare
Edit